A History of Belmont
The Belmont community has a very long and interesting history dating back to 1972…
The History of Ferragosto – What's a Ferragosto anyway?
Ferragosto is one of the most celebrated holidays in Italy!!
The Giglio returns to Bronx Little Italy
The origin of the Giglio dates back to 409 A.D.!
The Carabinieri in Bronx Little Italy
The Carabinieri were one of the features at Ferragosto!
Belmont Memories
My fondest Belmont memories!


A History of Belmont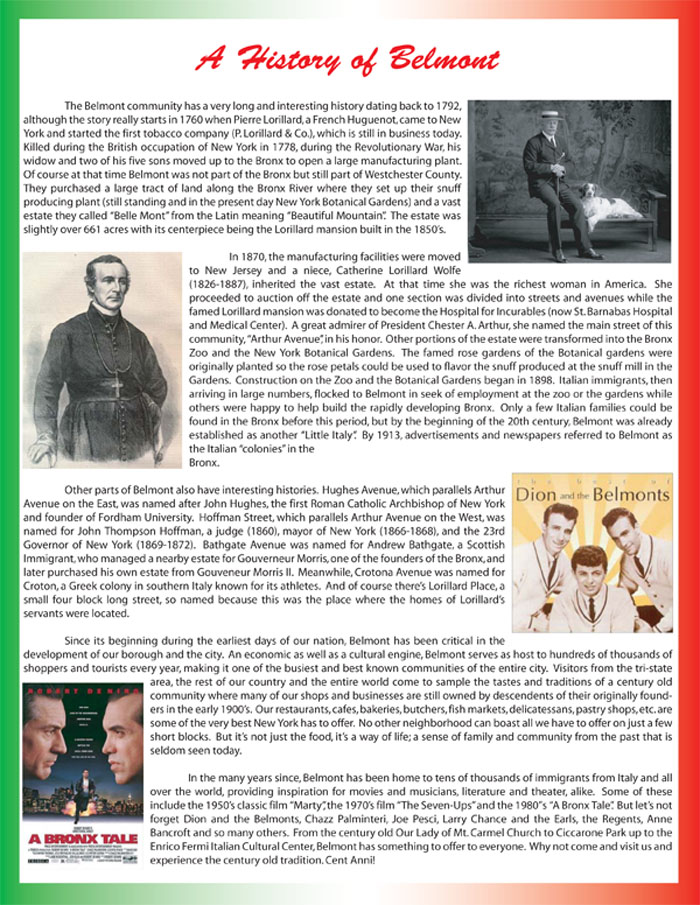 Back to top
 
The History of Ferragosto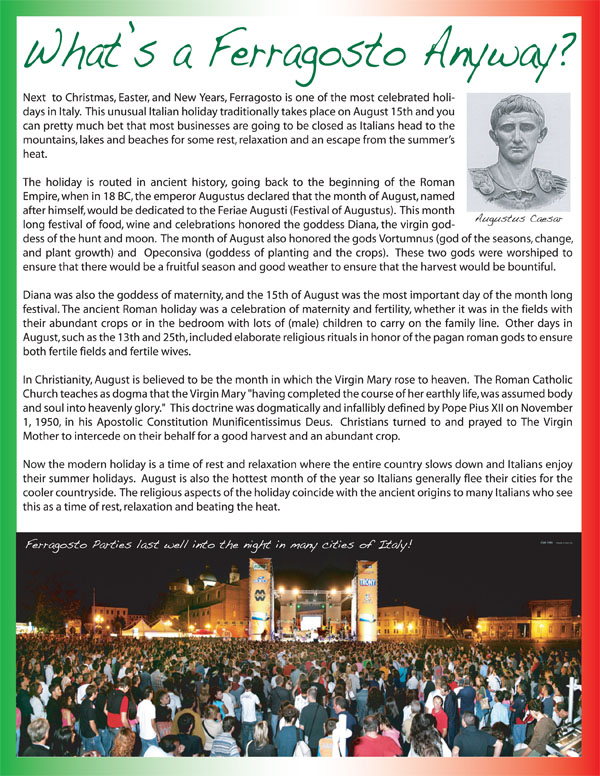 Back to top
The Giglio returns to Bronx Little Italy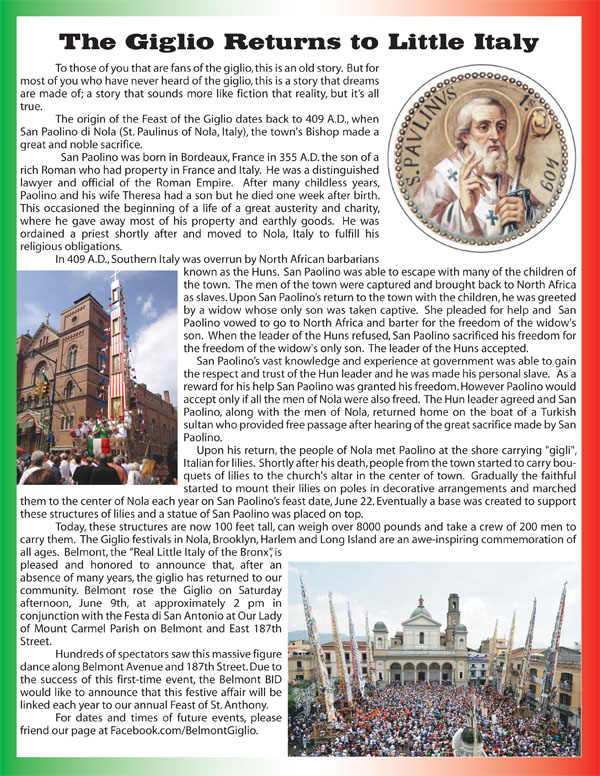 Back to top
The Carabinieri in Bronx Little Italy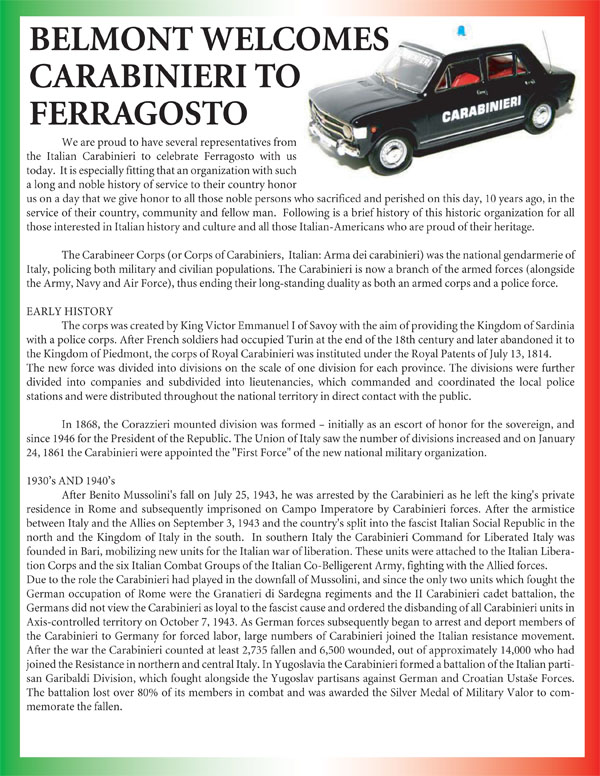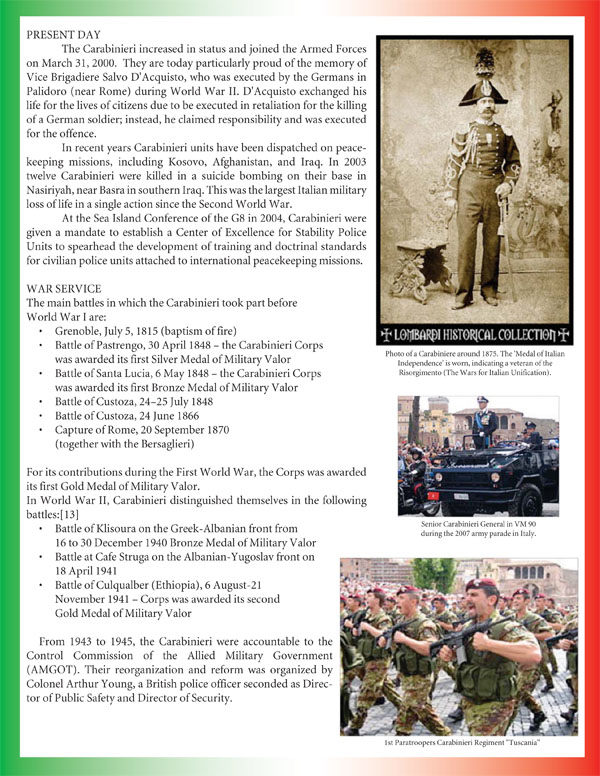 Back to top
Belmont Memories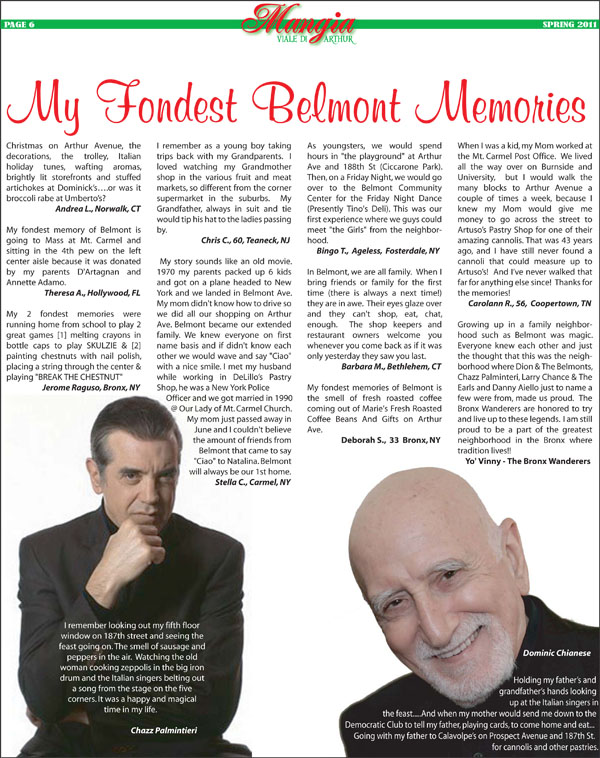 Back to top